ISSN: 1450-5843
DOI: 10.7251/ELS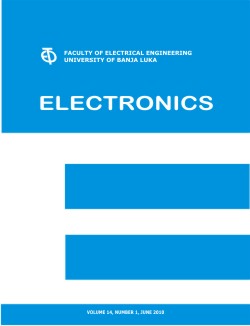 Publication Frequency: 2 issues per year
Publisher: Faculty of Electrical Engineering Banja Luka, Bosnia and Herzegovina
Dear readers and authors,

it is our pleasure to inform you that the new issue of Electronics Journal has been published!

NOTIFICATION: Papers submission to Electronics Journal is allowed exclusively via our online submission system. Please do not send any more papers to our e-mail as those will not be considered for cooperation.